ACCURATE SWELLINFO
SURF
FORECASTS ON THE GO!
SWELL INFO MOBILE APP
For iPhone

and Android

Devices
Swellinfo and Global Surf Industries have teamed up to release "Swell Info", the iphone and android app for Swellinfo surf forecasts and current conditions.
Swell Info is the complete surf report and surf forecast tool for your iPhone, iPod Touch, iPad, and Android devices.The app has full seven day detailed surf forecasts,
Launching Swell Info brings you to the main forecast screen providing a summary forecast for the morning and afternoon for each of the 7 days, conveniently color coded using green (clean), blue (fair), and red (choppy). You can swipe back and forth between your 5 favorite locations, and when you want the details, you can click on each day to get the detailed text surf forecast, tides, and hourly wind and swell data. The Swell Info app also includes current wind, weather, tides, and buoy data, updated hourly at the top of each main forecast screen. This is the crucial information that notifies you on what the surfing conditions are right now - what the tide is doing, whether the sea breeze has kicked in, or if the new swell has started to show on the nearest buoy station.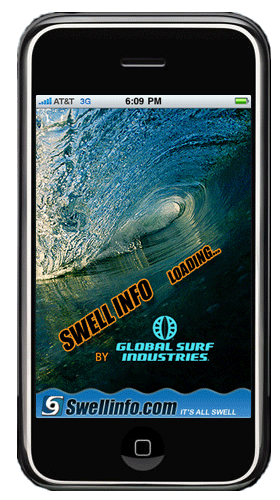 (1 of 6)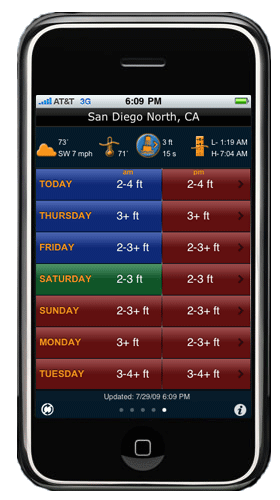 (2 of 6)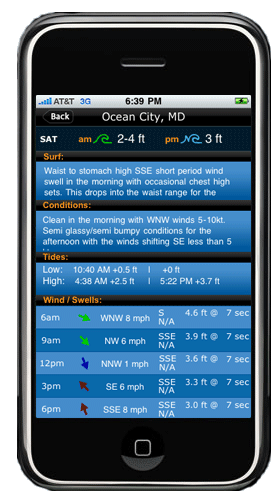 (3 of 6)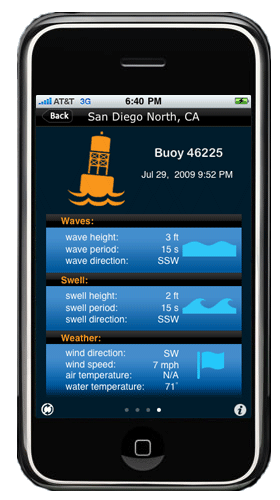 (4 of 6)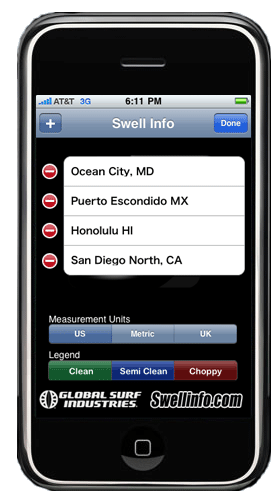 (5 of 6)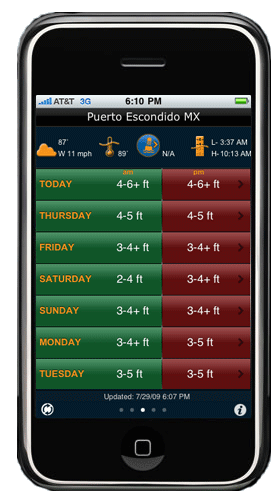 (6 of 6)


Download now in iTunes

Search "Swell Info"
in the Android Market
Questions, support and Feedback
We are happy to help you with any support, questions, or feedback you have about the Swell Info mobile app. Please fill out the form below, and we will respond promptly via email.