- Kauai
Showing 1 - 2 of 2 Rental Listings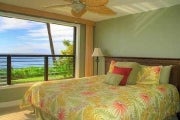 8 photos
Kuhio Shores #118

Bedrooms:
2
Sleeps:
4
Bathrooms:
2
The best surf spots on the south shore of Kauai (Smokey's, PK's, Center's, and Acid Drops) are right out the back door. You can sit inside the condo and see all four surf spots. The trade winds blow off shore.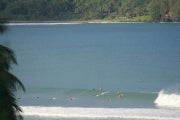 2 photos
$119.00 / night
Apartment
Overlooks the best surf Hanalei Bay

Bedrooms:
1
Sleeps:
4
Bathrooms:
1
Overlooking epic Hanalei bay surf for all levels.

View my favorites
Showing 1 - 2 of 2 Rental Listings