SWELLINFO SERVICES
Do you run a web site? If so, you can add Swellinfo 24 hour forecasts and or current weather (including buoy data) on your web site for FREE. Choose from several different formats of sizes and colors, and simply copy and paste a short piece of code into your web page.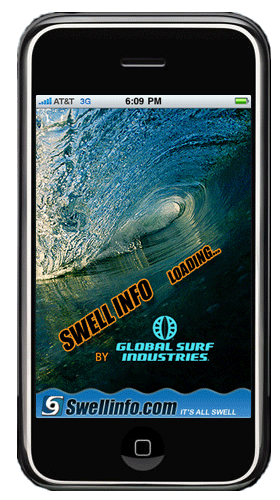 Designed for ease of use in retrieving the latest Swellinfo.com surf forecasts and weather, tide, buoy data. For Apple (iPhone,iTouch,iPad) and Android devices. The perfect on the go travel companion to get keep you updated on the latest Swellinfo data.
Do your run a surf shop (or related business) that would benefit from sharp looking tide charts to give out at your counter? Swellinfo will create and design tide charts to your shop's liking, and place your business logo/info on the top front and back of the charts.
If you are running an event or need a personal surf forecast for an upcoming trip, Swellinfo can provide in depth forecasts specific to your needs. Whatever the circumstance, Swellinfo can assist you with our Surf Forecasting expertise.