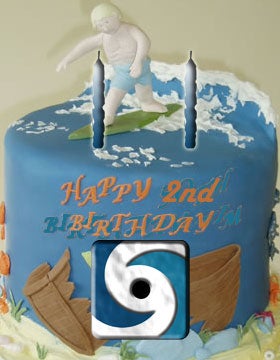 Swellinfo turns Two today! Happy Birthday to us - woohoo!
It's hard to believe we have been broadcasting across the Internet Universe for two years. The site has grown a lot from our initial start, but we feel we are just getting started in our infancy state.
Swellinfo currently receives near 50,000 unique visitors and 800,000 page views per month. We have lots of plans to expand Swellinfo in the future, but rest assure the focus will always be in providing the best surf forecasts and forecasting resources available in a simple and FREE format!
Thanks to all who have helped support Swellinfo over the past two years!