While you enjoy the day off from school and work, please remember the men and women who have given their lives to serve for the United States.
We at Swellinfo are also thankful to those who are currently serving to protect our nation. The bottom left image was recently uploaded to the Swellinfo photo gallery.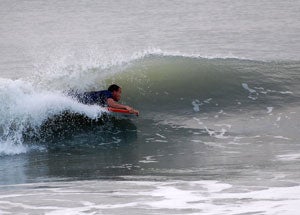 What is unapparent in this image, is that the bodyboarder is an ex-soldier who has lost part of his leg fighting for our country in Iraq. He is just stoked to be able to get back out in the water again.
We would like to spread the message to be thankful to have the blessing to be able to surf. Not all are as lucky as we are.