The Swellinfo Hurricane Center is now live, and includes all of the tropical and hurricane resources you could want, with the ease and functionality Swellinfo is known for. The Swellinfo hurricane center home page - www.swellinfo.com/tropical includes a map of all the latest tropical storm activity. By clicking on the individual storms, you can view the 5 day storm track forecast, and the latest discussions, advisories, and graphics from the National Hurricane Center - including the latest Satellite imagery.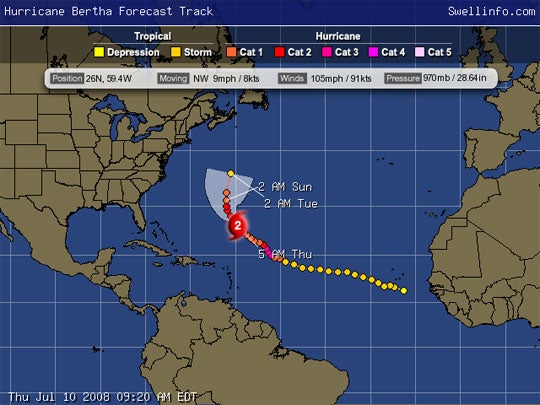 This Swellinfo Hurricane Center comes at a perfect time to provide the resources to track the approaching Hurricane Bertha Swell. Below is the latest Visible Satellite image taken from Swellinfo Hurricane Center.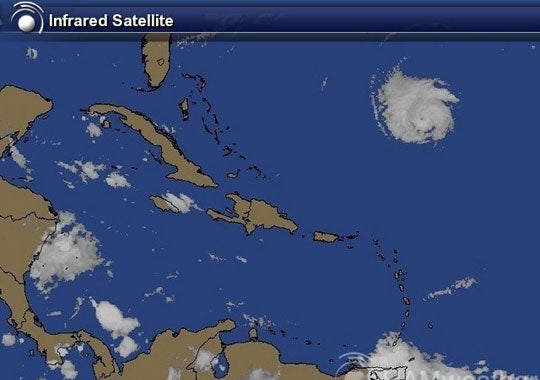 Go to the Swellinfo Hurricane Center.