After a long summer slumber the North Pacific has awakened in the middle of October. A decent fetch of NW winds have setup just south of the Aleutian Islands. This will send the first real NW ground swell of the Fall toward the Hawaiian Islands and into exposed West Coast areas over the next several days.
The NW swell will move into the North Shore of Oahu during the day on Sunday with overhead+ sets expected by days end.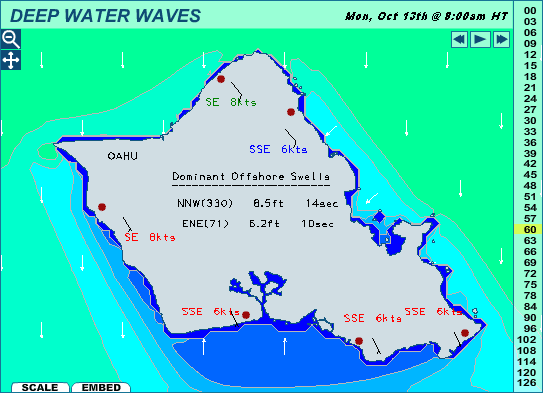 Exposed Hawaiian Island breaks will peak on Monday with well overhead surf. NW swells will hold substantial size for Hawaii on Tuesday, before becoming much smaller on Wednesday. Light E/SE winds are looking great for many North Shore Oahu breaks.
The NW energy will move into the Northwest US coast and Northern California beaches during the day on Monday, while reaching Central California breaks on Tuesday.
Most of the NW energy will be bypassing the Southern California region.
Keep on top of the Swellinfo local forecasts, updated twice daily, for detailed information on surf heights and wind conditions for you area.