49th St Virginia Beach, VA Surf Report

2011-06-09
The Sovereign machine is back in action for the summer, now in conjunction with ET resin works to get you a solid, best-priced board in town! Hit us up on facebook or our website for more info!
---

2010-11-29
New Website is finally up! check out www.sovereignvb.com!
---

2010-11-03
Just putting the finishing touches on the first few boards out of the new Norfolk shop, more info soon. Add us on facebook for all the latest info (http://www.facebook.com/pages/Sovereign-Designs/124883534208620)
---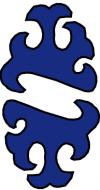 2010-09-30
Sovereign Board Company, located in Virginia Beach, offers 100% Hand-Shaped, Custom surfboards for awesome prices. Check out the website or add us on facebook for more info.
---

2010-09-27
Sovereign Board Company has just launched this surf report for 49th street in VB.
---
78°
76°
SE Wind
@ 11 kts
Buoy 44099
4.3ft @ 8sec
Low: 11:13 AM
High: 05:14 AM
| | | |
| --- | --- | --- |
| Report Date: | Thursday Jun 30, 2011 @ 7:00 AM | |
| Wave Height: | 0-1 ft | |
| Conditions: | Choppy | |
| Stoke Factor: | Not Today | |
Nothing really at all working out there today, but in other news we do have the first tropical storm just now making landfall in mexico off the gulf!! Here's to a safe and productive season. Check out our website for details on your very own custom board.
The Surf reports on Swellinfo.com are all run by third party reporters.
If you notice a problem with a surf report, please
notify us
.