2011-06-09
The Sovereign machine is back in action for the summer, now in conjunction with ET resin works to get you a solid, best-priced board in town! Hit us up on facebook or our website for more info!
---

2010-11-29
New Website is finally up! check out www.sovereignvb.com!
---

2010-11-03
Just putting the finishing touches on the first few boards out of the new Norfolk shop, more info soon. Add us on facebook for all the latest info (http://www.facebook.com/pages/Sovereign-Designs/124883534208620)
---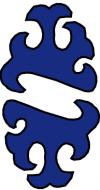 2010-09-30
Sovereign Board Company, located in Virginia Beach, offers 100% Hand-Shaped, Custom surfboards for awesome prices. Check out the website or add us on facebook for more info.
---

2010-09-27
Sovereign Board Company has just launched this surf report for 49th street in VB.
---