Boston, MA Surf Report


2012-01-31
[URL=\"http://www.facebook.com/events/337521119612371/\"]http://www.facebook.com/events/337521119612371/[/URL]
---

2012-01-31
http://www.facebook.com/events/337521119612371/
---
2010-06-11
What is Hands Across The Sand?\r\n\r\nHands Across the Sand is a movement made of people of all walks of life and crosses political affiliations. This movement is not about politics; it is about protection of our coastal economies, oceans, marine wildlife, fishing industry and coastal military missions. Let us share our knowledge, energies and passion for protecting all of the above from the devastating effects of oil drilling.
---

2010-02-10
The Ultimate Wave Tahiti 3D\r\n\r\nFeaturing nine-time world surfing champion Kelly Slater, The Ultimate Wave Tahiti will immerse audiences in the story of an ocean wave and the lives it impacts and transforms. From astounding 3D surfing action to the chaos of ocean storms, the film leads audiences on a quest to understand one of this planets most intriguing and dramatic phenomena. \r\n\r\nThursday February 11, 2010 \r\nFree showing With special guest Raimana,\r\nEmail JonathanWong@chinosurfboards.com and leave you full name to get on the list. There is limited space.\r\n\r\nChino
---
61°
66°
WSW Wind
@ 4 kts
Buoy 44029
2ft @ 8sec
Low: 12:00 PM
High: 05:55 AM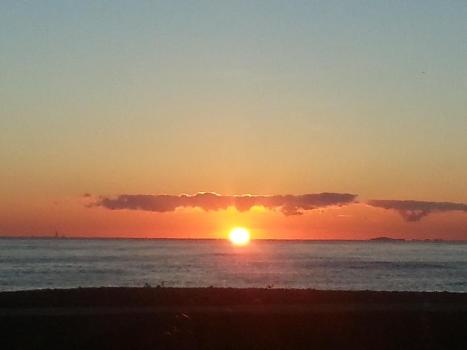 | | | |
| --- | --- | --- |
| Report Date: | Monday Oct 14, 2013 @ 6:00 AM | |
| Wave Height: | 2+ ft | |
| Conditions: | Semi Glass/Bumpy | |
| Stoke Factor: | Fun - paddle out | |
fun this morning
The Surf reports on Swellinfo.com are all run by third party reporters.
If you notice a problem with a surf report, please
notify us
.