Clearwater Beach, FL Surf Report

85°
85°
SSW Wind
@ 25 kts
Buoy 42098
5.2ft @ 8sec
Low: 02:42 AM
High: 08:51 AM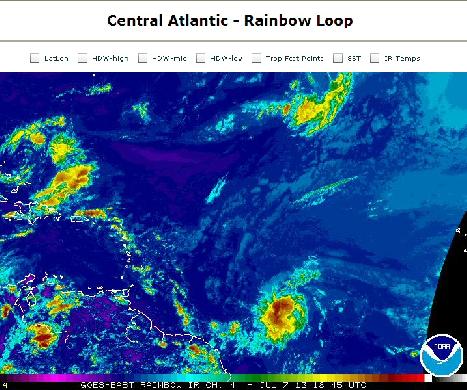 | | | |
| --- | --- | --- |
| Report Date: | Sunday Jul 7, 2013 @ 4:00 PM | |
| Wave Height: | flat | |
| Conditions: | Clean | |
| Stoke Factor: | Not Today | |
WE HAVE A STRONG TROPICAL WAVE LOCATED ABOUT 1150 MILES EAST-SOUTHEAST OF THE WINDWARD ISLANDS IS MOVING WESTWARD AT 25 MPH. SHOWER AND THUNDERSTORM ACTIVITY CONTINUES TO SHOW SIGNS OF ORGANIZATION...AND RECENT SATELLITE WIND DATA INDICATE THAT A CLOSED SURFACE CIRCULATION MAY BE FORMING. ENVIRONMENTAL CONDITIONS ARE CONDUCIVE FOR FURTHER DEVELOPMENT OF THIS DISTURBANCE...AND A TROPICAL DEPRESSION OR A TROPICAL STORM COULD FORM AT ANY TIME...WHICH WOULD REQUIRE A TROPICAL STORM WATCH OR WARNING FOR PORTIONS OF THE LESSER ANTILLES. THIS SYSTEM HAS A HIGH CHANCE...60 PERCENT...OF BECOMING A TROPICAL CYCLONE DURING THE NEXT 48 HOURS........RONIN.
The Surf reports on Swellinfo.com are all run by third party reporters.
If you notice a problem with a surf report, please
notify us
.